Where Quality Costs No More
Where Quality Machinery Costs No More
DWL Machinery is one of Australia's major and most reputable dealers of new & second hand machinery & equipment. DWL is a family owned business with over 50 years experience.
Our foundation principle is to offer our valued customers with extensive ranges of machinery and parts at the most affordable prices across Australia. DWL Machinery's staff have been selling quality second hand and brand new machinery to a large range of customers for decades. These customers are focused towards the mining, construction, quarry, forestry and farming industries.
DWL machinery is now proud to also offer an extensive range of attachments, trailers and ramps, we proudly stock Digga, Norm engineering and ABS attachments and buckets as well as Sureweld's aluminium trailer and ramp range.
Why Buy From DWL Machinery Quality Checked Machinery Brands We Are A Dealer For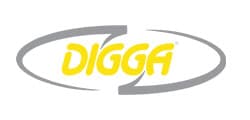 "I just want to send you an email to say how happy I was with the your service. As you know I bought a second hand snorkel scissor lift from you and after one use it had a problem with a sensor. Your assistance and attention to the issue was first class and you had it sorted the next day. After this great experience I would have no hesitation in recommending your business to everyone. Great service is a rare thing these days and I just wanted to let you know."
"I wanted to mention that I have been impressed that you have stood behind your sales, and have upheld your end of the transaction. I wanted to thank you for being forthright and honest, and working with me despite being half a world away. You have responded quickly, even though we had to work through some challenges. If there is any way I can help you, by providing a reference, or other support in the states, please let me know. I feel it is rare to find someone who is honest these days, and appreciate your candor. I will send others who are looking for machinery your way, and if I look for more equipment, I'll check with you as well."
"We have purchase two high quality machines from DWL Machinery a Toro Groundsmaster 4000D mower and a Toro Reelmaster 7000D Fairway mower over the past two years, these guy's seem to always have an excellent range of late model, low hour mowers, if you are in the market for a new mower. I would definitely recommend you give Jacob a call and see what he has on offer, guarantee you will not be disappointed. "
"We recently negotiated the purchase of a machine from DWL Machinery (Aus) Pty Ltd. As we are based in the UK, we were unsure of the wisdom of dealing with a company so far away. We had many questions regarding the machines history, condition, hours etc. These were all answered professionally and in a timely manner. We were also sent pictures and videos of the machine to help us make an informed decision regarding the purchase. DWL made the transaction as straightforward as if we had been purchasing it from the UK – Many thanks to the team and we will definitely be keeping an eye on their site for any potential future offers they may have."
"I am writing to recommend the services of DWL Machinery. At the time of purchasing an excavator my company was new so buying a machine was a daunting process. The knowledge and attention Jacob could provide was excellent. He guided me into the right machine for the right price. It was a smooth and exciting process of purchasing an excavator. It has now been 6 months and the excavator has been a pleasure to own and defiantly a valuable piece to my business. Looking forward to dealing with you again in the future."